Opportunities and Success Stories
The Path to

Successful Insight

and

Impact

The Third Wave of Business Analytics drives competitive advantage and helps companies meet revenue goals. It's happening in a few companies, but it's far from the norm. CEOs and other top business executives don't have quick, simple, reliable access to the information they need. The complexity and unreliability of the tools and data make it tempting for senior leaders to "rely on their instincts."
---
Productivity Benefits
By 2020, organizations able to analyze all relevant data and deliver actionable information will achieve an extra $430 billion in productivity benefits over their less analytically oriented peers.
- IDC
---
But that's changing. CEOs and other top business executives must be able to better control the levers of business and then translate strategy into action. To do that, they need actionable insights that answer business challenges and connect the organization.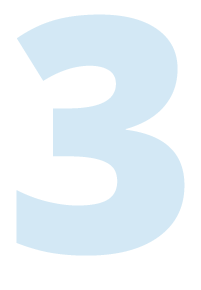 Top THREE Imperatives

for

CEOs

and

Top Business Executives
---
Develop a clear data strategy and identify which go-to-market data is crucial to transform your business model
---
Position the Third Wave of Business Analytics as an integral part of your business operating model
---
Establish a data-driven decision culture, accelerating the transformation from siloed data analytics to actionable insights
As CEOs and other business executives begin to adopt these suggested mechanisms and learn from real-world experiences they are improving performance and regaining control over revenue. Don't miss out on the advantages the Third Wave of Business Analytics can provide.
How Does Phala Data Help?
"Phala Data's MiRi Analytic Platform appears to have great offering value by creating improved operational alignment. I can see how enterprise leadership would benefit from having sales, marketing, and finance data unified into a clear steerage point for go-to-market and strategy management."
"This is exactly what I need, and what I've been asking my team to provide for the past six months. MiRi delivered clear-cut and valuable revenue insight to our management team. In fact, I leveraged the tool in a regional sales kickoff meeting immediately following our initial POC completion."
---
Experience the benefits firsthand — TODAY.
Third Wave Business Analytics Proof of Concept (PoC)
To unlock the potential of the Third Wave of Business Analytics, you need maximum visibility across your Go-to-market data. You must be able to access business-relevant information — regardless of location, user, application, or time frame. In other words, you need to consolidate, aggregate, and analyze data across Marketing, Sales, and Finance, using proven, powerful algorithms tailored by best practices key performance metrics. A Proof of Concept offering allows you to see immediate results and provides a basis for the next stage in implementing your own Third Wave of Business Analytics solution: a tailored strategy and road map.
The Insight Readiness Leadership Team
---
June Manley
FOUNDER / CEO
Product Operations, Phala Data
---
Ellen Hassett Cahill
VICE PRESIDENT
Corp & Business Development, Phala Data